Folloze Launches Folloze as a Service Tech (FaaST) Partner Program to Empower Agencies to Drive B2B Marketing Results For Their Clients
Folloze, the easiest and most powerful buyer experience platform for B2B marketers, today launched its Folloze as a Service Technology (FaaST) partner program, which enables partner agencies to act as the Folloze platform expert on behalf of their clients. As a FaaST Partner, agencies can act as the expert, builder, and owner of their clients' scope of work. Leveraging the Folloze Buyer Experience platform, FaaST Partners can roll out custom, buyer-centric marketing programs and campaigns that deliver real, quantifiable results. This is especially beneficial for agencies that specialize in ABM and want to help create buyer experiences that scale.
"For us, it's all about helping our customers create an experience that will motivate their customers into action. "Folloze makes it easy to synthesize all outreach efforts — ads, email, gifts, etc. — by sending buyers to a destination where they can engage, in an impactful way, to drive business and revenue for our customers. With Folloze, we can also measure and track that engagement and convert prospects with a desired call to action. Becoming a FaaST Partner enables us to administer Folloze for our customers and show them just how easy it is to use, and how powerful it can be for their businesses."
Henry Bruckstein, Founder of Campaign Stars, a Folloze' FaaST Partner agency
Building Folloze into clients' martech stacks is highly beneficial for both agency partners and their clients, allowing them to embrace:
Expertise – Folloze positions the agency as the expert on the technology that scales and improves marketing KPIs for clients, as well as overall ROI by condensing and streamlining their martech stacks.
Scalability – Agencies can scale the most effective and efficient technology across all clients without having to retrain their staff on new tools with every new client won.
Margin pricing – In the Folloze Service Provider Model, agency partners receive competitive pricing, which can easily be bundled into client-facing packages and proposals.
Autonomy over client relationships – Service Providers can maximize the use of their Folloze licenses by moving them across multiple clients, to build and manage boards, and execute orchestrated campaigns with flexibility and ease.
MarTech experts – The Folloze team trains FaaST partners to be the Folloze expert. Folloze is a robust and powerful tool that agencies can leverage with in-house services to win new logos, increase your client's engagement scores and customized experience(s), and drive higher-value leads that deliver revenue growth.
"It's imperative that our agency partners can empower their customers to maximize B2B buyer engagement across touchpoints," said Kevin Donovan, Vice President of Alliances & Channel Sales at Folloze. "Our FaaST Partner Program enables them to leverage a single platform, versus the need for multiple martech tools, to quickly create rich, relevant, engaging experiences in minutes for their customers. Folloze maximizes our partners' margin and time, while heightening their industry expertise and technical superiority in ABM program development, martech system integration, and as marketing technology solutions providers."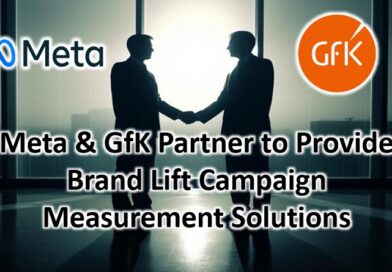 At a time when marketers are feeling increasing pressure to measure the ROI of their marketing efforts, GfK is now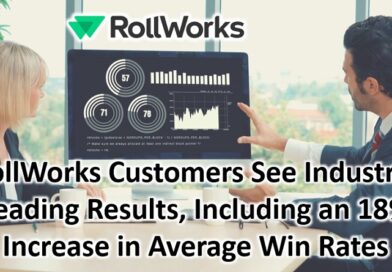 Account-based marketing platform RollWorks, a division of NextRoll, has revealed new ROI statistics in its customer base, including an 18%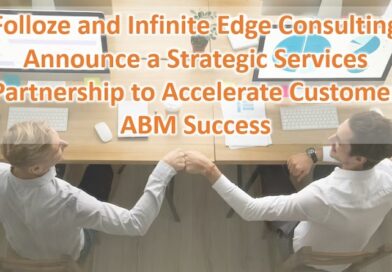 Infinite Edge Consulting (IEC), a leading marketing consulting firm, and Folloze, creators of the world's first and only codeless B2B