Revenue Enablement Startup Enablix Upgrades CRM Integrations with Account-Based Analytics Insights
Enablix, the sales content enablement solution for revenue facing teams, has enhanced its CRM integrations with the release of their new feature: Account Based Engagement Analytics. The first of its kind within the sales enablement field, the new capability improves outbound sales and marketing efforts by providing more visibility into how prospects interact with sales and marketing content. Prospect engagement with sales content, measured by data points like time on each page of a PDF or interaction with pages and videos, is a leading indicator of how likely an account is to close. Unfortunately, many revenue teams have no way of measuring prospect engagement with sales content, and the teams that do, typically measure individual buyer touch points without any aggregation. Enablix's latest release solves this problem in a new way: Account-Based Engagement Insights integrates with user's CRM systems and aggregates all sales and marketing engagement activities from every member in a target account into a singular set of reports. This provides sales teams with a view of their pipeline informed by real prospect engagement across nearly every touchpoint – giving teams the ability to identify deals likely to close and those that need more nurture.
"Sales and marketing teams that don't measure how prospects are engaging with sales content are effectively working in the dark. "By collecting every prospect touchpoint and putting the data directly into the CRM, Account-Based Engagement Analytics gives revenue-facing teams a single place to see all prospect activity and better target their outbound efforts."
Nick Ziech-Lopez, CMO at Enablix
By directly integrating with Hubspot and Salesforce CRMs, Enablix accelerates both the top and bottom of the sales pipeline. For top of funnel activities, powerful engagement-based intent data is layered on top of target accounts in the pipeline to inform the sales and marketing team which accounts deserve more personalized follow-ups further in the cadence. For bottom of the funnel activities, Enablix now gives sales teams new insights into how prospects are engaging with sales content, allowing reps to "predict the future" and identify which deals are likely to close. New features and capabilities accompanying the summer 2022 release also include:
Native Presentation Creation through Google Slides: Build creative and compelling presentations through Google Docs Or Microsoft Office 365 directly within the platform, saving time and keeping all presentations on brand
Account-Specific Content Filtering: Manage customers and target accounts better through an interactive heatmap, showing which accounts have specific pieces of content
Youtube Channel Integration: Automatically import, tag, and share, all videos and content from users' Youtube accounts
The summer release is generally available for all Enablix customers, and Account-Based Engagement is available for users with a Hubspot or Salesforce CRM integration.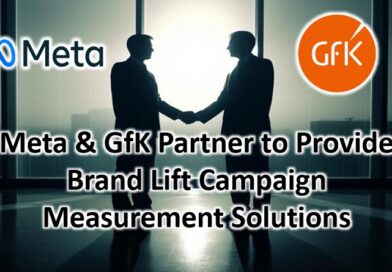 At a time when marketers are feeling increasing pressure to measure the ROI of their marketing efforts, GfK is now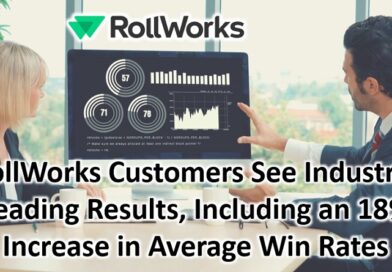 Account-based marketing platform RollWorks, a division of NextRoll, has revealed new ROI statistics in its customer base, including an 18%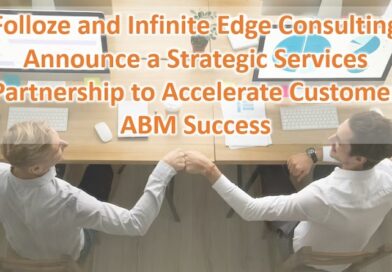 Infinite Edge Consulting (IEC), a leading marketing consulting firm, and Folloze, creators of the world's first and only codeless B2B