Madison Logic Earns Leader Status for Fifth Consecutive Season in G2 Summer 2022 Rankings
Madison Logic, the leading global digital Account Based Marketing (ABM) platform, today announced that it received top recognition across multiple categories in the G2 Summer 2022 Grid®. In addition to being voted a Leader in Marketing Account Intelligence for the fifth consecutive quarter, customers also recognized the company for its high user adoption and easy setup. The G2 Summer Grid was calculated based on customer satisfaction and market presence within a product category. The recognition validates the impact marketers gain from leveraging ML Insights, a combined data set that provides global enterprise B2B marketers with a holistic view of companies demonstrating the highest propensity to purchase. This more streamlined and data-backed approach enables them to identify and prioritize their target accounts, activate data-driven programs globally across the primary channels Revenue Marketers rely on, and measure the direct impact on pipeline and business growth. When prioritizing accounts to engage using ML Insights, marketers improve ROI and drive higher conversion rates. On average, sales and marketing teams see a 17% increase in pipeline volume, 33% lift in pipeline value, and 25% faster pipeline velocity with Madison Logic over other accounts. "We're extremely proud of the newly released G2 ratings since it directly reflects how customers feel about the value and efficiency of our ABM platform," said Tom O'Regan, CEO of Madison Logic. "Every successful account-based strategy begins with leveraging data to prioritize and engage the right accounts across multiple channels. Our customers know they will see consistent results working with us and continuously renew their contracts because they trust us to help them seamlessly activate a unified multi-channel strategy to accelerate the sales cycle." In addition to being named a Leader for "Marketing Account Intelligence" in the Summer 2022 Grid, Madison Logic was also identified for:
Highest User Adoption (Account-Based Advertising, Overall)
Easiest Setup (Account-Based Advertising, Mid-Market)
Highest User Adoption (Marketing Account Intelligence, Overall)
Easiest Doing Business With (Marketing Account Intelligence, Enterprise)
Easiest Setup (Account Data Management, Mid-Market)
According to G2, Marketing Account Intelligence software compiles insightful prospect data to help marketers develop a list of accounts that fit a user's ideal customer profile. Marketing account intelligence systems are implemented to combat the inefficiencies of the traditional "spray and pray" marketing approach. By deploying this software, marketing organizations can maximize efforts on accounts that have a high likelihood of converting to customers while minimizing time and money spent on prospects with a low probability of converting. These tools also assist sales teams by providing incisive information such as a prospect's role within the company hierarchy or a prospect's company segment. This software is used primarily by sales and marketing teams to gain a greater understanding of target and current accounts. G2 is the world's largest and most trusted peer-to-peer business solutions review platform. Its Summer 2022 Grid Reports are based on a unique algorithm that calculates customer satisfaction and market presence scores in real time. Madison Logic's high customer rankings build on the positive momentum of other recent industry recognition and the latest release of its Journey Acceleration integration with LinkedIn ads. By leveraging ML Insights to prioritize and engage accounts globally across multiple channels, marketers can now seamlessly activate a unified multi-channel strategy to accelerate the sales cycle from within the ML Platform.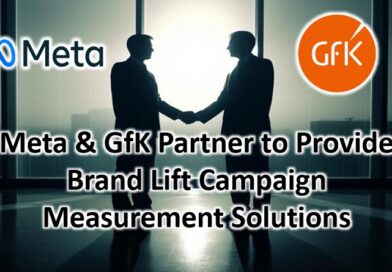 At a time when marketers are feeling increasing pressure to measure the ROI of their marketing efforts, GfK is now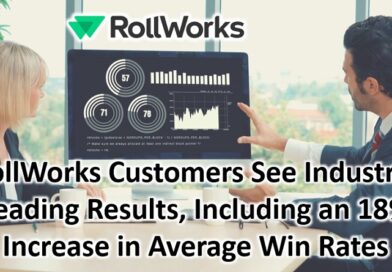 Account-based marketing platform RollWorks, a division of NextRoll, has revealed new ROI statistics in its customer base, including an 18%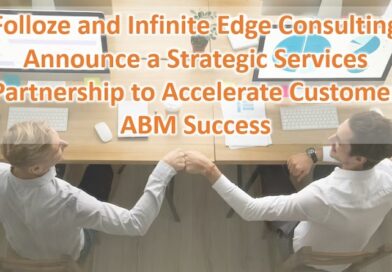 Infinite Edge Consulting (IEC), a leading marketing consulting firm, and Folloze, creators of the world's first and only codeless B2B