Bombora and Intentsify Announce Partnership to Power and Activate Intent Intelligence
Bombora, the leading provider of B2B intent data solutions, and Intentsify™, the Intelligence Activation Platform and Demand Activation Programs provider, today announced that Intentsify's platform will automatically ingest Bombora's Company Surge® intent data for all Intentsify customers to validate and further augment account intelligence. The partnership enhances go-to-market (GTM) strategies for B2B sales, marketing, and customer success teams. Intentsify's platform and solutions were built on the criticality of using multiple intent data sources to fuel increasingly sophisticated go-to-market (GTM) strategies. B2B organizations have traditionally struggled to manually stitch together disparate intent data feeds to gain the signal coverage and accuracy today's dynamic strategies require. Numerous intent data source types, signal-tracking methods, and scoring models prevent users from digesting, synthesizing, and acting on the data while it's still relevant. By adding Bombora's high-quality intent data, Intensify strengthens intent signal coverage and accuracy, improving the account intelligence and fueling customers' GTM strategies. Bombora's intent data comes from the world's largest consent-based data co-op, with buying signals across 5,000 websites and over 4 million companies. As a result, Intensify customers benefit from next-level buyer and account intelligence that they can quickly activate across a range of use cases.
"We've had great success using Intentsify to synthesize multiple intent data sources into account intelligence that we can quickly activate across demand programs, And we're excited about Intentsify's new partnership with Bombora—it'll make the intelligence fueling our strategies that much more powerful and effective."

– Stephanie Williams, Senior Manager of Corporate Campaigns at Sysdig.
Whether through Intentsify's Demand Activation Programs or one of the numerous other use cases supported by Intentsify's Intelligence Activation Platform, the addition of Company Surge® data enables Intentsify customers to plan and execute their strategies more efficiently and effectively, scaling revenue contribution and customer satisfaction while saving time and budget.
"From day one, Intensify operated on the belief that every intent signal brings value to our customers, We set out on a path to capture as many intent signals as possible, help make sense of them for our customers' various needs, and enable them to quickly act on the resulting account intelligence. By adding Bombora's powerful Company Surge® data to Intentsify's existing array of native intent sources, our customers benefit from the most comprehensive data-driven demand generation and digital advertising products on the market today."

– Intentsify CEO, Marc Laplante.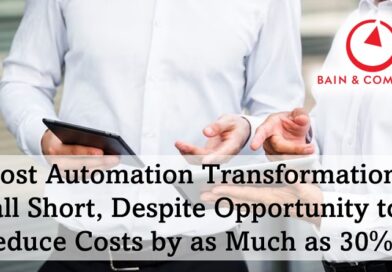 According to new research from Bain & Company, companies across industries are overusing automation and underestimating the challenge of transitioning